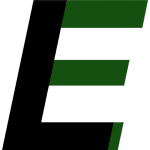 We hope that our valued Europe Limo clientele and their families remain safe and healthy during this unprecedented time. Europe Limo continues to provide touch free services both nationally and internationally, and would like to share some of the efforts we are making to increase client/chauffeur safety and vehicle sanitation efforts. Our global daily vehicle cleaning protocol includes a full interior disinfecting treatment with alcohol/bleach based cleansers throughout the day, including morning, evening, and between passenger changes.
This prioritizes, but is not limited to, all door handles, power switches, window sills, arm rests, seat belts, cup holders, head rests and also applies to car seats.
We are taking additional steps to address client safety while aboard one of our luxury vehicles. Drivers are provided masks and gloves for increased passenger protection during transport, and have hand sanitizer available upon request. All potential touch points such as bottled water, reading materials, and light snacks have been temporarily removed for increased safety.
The safety of our chauffeurs and passengers will continue to be our number one priority, and we continue to monitor state & local public health recommendations so that we can make every effort to ensure that our passengers arrive safely and healthy at their destination.